SAP Solution Documentation
Simplying business process innovation for your intelligent enterprise…
Reach Us
Solution documentation
Solution documention (soldoc) facilitates consumption of SAP best practices. Solution documentation is the platform to explore and consume SAP best practices.
Solution documentation is the collection of Process steps and artifacts which are needed for implementing and testing a business process. Solution documentation is often with the name Process documenation.
Importance of accurate documentation is often overlooked due to the difficulty in managing it, however solution documentaton can simplify the documentation creation and maintenance.
What is Solution Documentation
It is the central repository of all documentation in a project. Solution documentation consists of Business process documentation and technical system information.
Why to use Process Documentation ?
Process documentation is a comprehensive solution for managing the lifecycle of project documentation.
Process documentation has best practices content, process steps and diagrams in one place business can understand SAP processes easily this makes process discussion platform is ideal for process discussions.
Business can understand SAP Business processes when explained in a simplified way breaking it into process steps and using visually rich diagrams.
Here are some key advantages.
Consume Best Practices
Process documentation makes it easy to implement best practices and to model best practices to fit the business needs. Target business processes based on best practices will reduce risk in your sap implementation.
Innovate Business Processes
Business can understand sap processes much easier through process documentation. Process discussions become more productive when customer engages.
Business Process Documentation
Best practices templated content serves as the starting point which saves significant time in developing documentation.
With Process documentation you can set clear documentation goals for your project, reduced wastage in documentation effort. 
Process Centric View
Process documentation will establish Process centric view of requirement to deploy activities, which can lead to better understanding and prioritization of the implementation activities.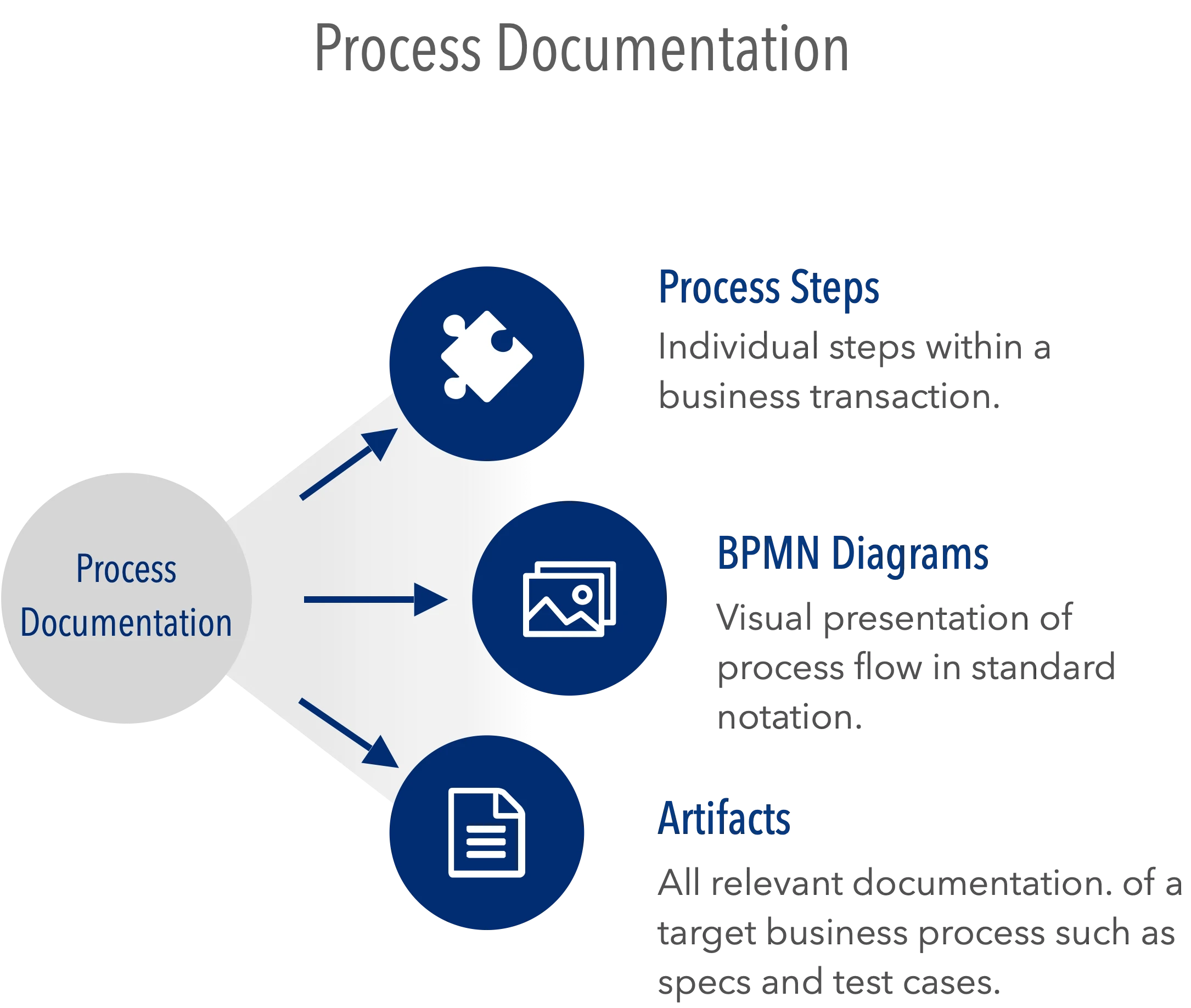 Solution Documentation Project Plan
Solution Documentation Questionnaire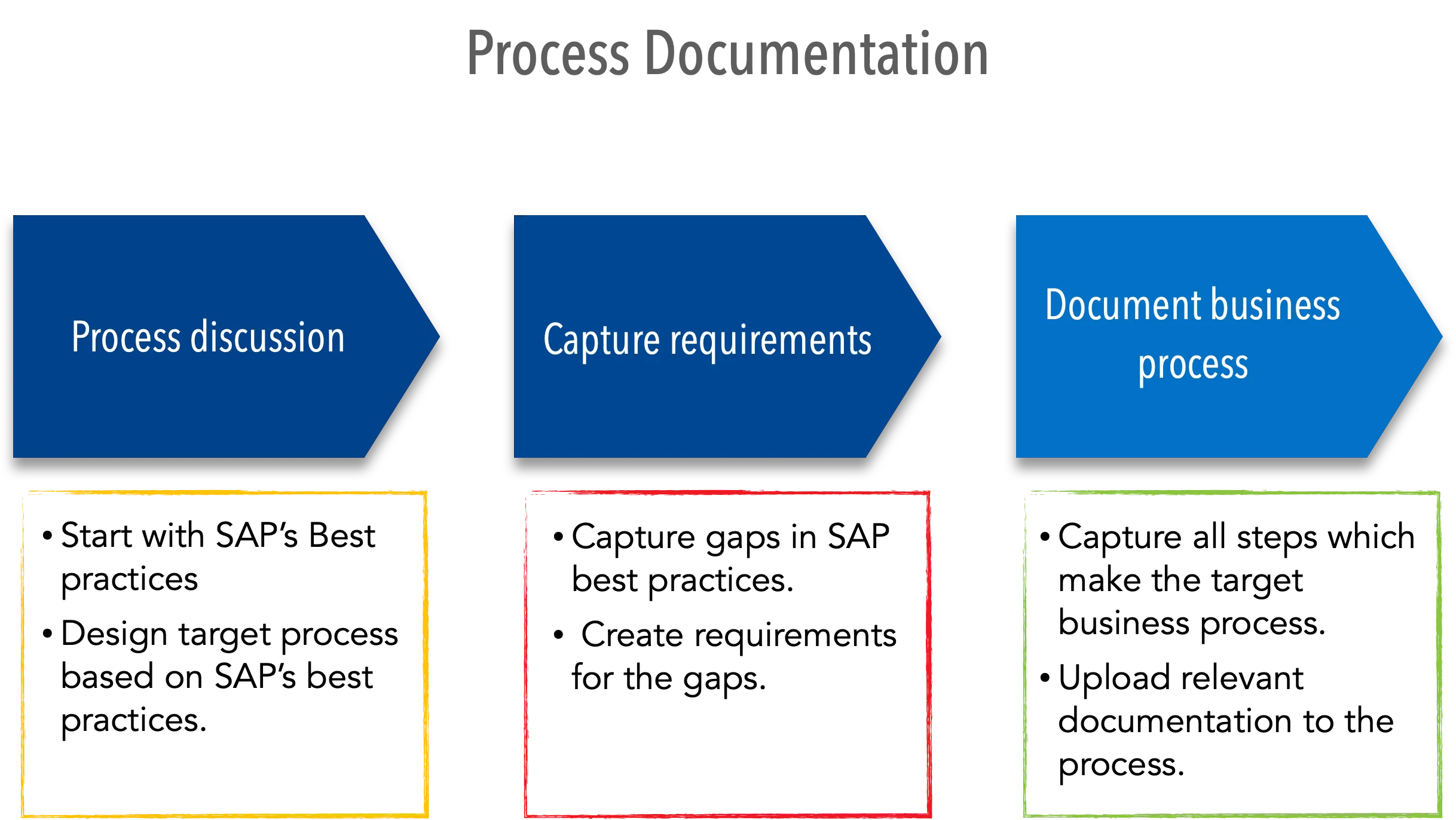 How to leverage Process Documentation capabilities
We like to suggest these simple ways of leveraging process documentation capabilities. 
Process Discussion
Business can understand sap processes much easier through process documentation. process discussions become more productive when customer engages in the process innovation exercise.
When best practices are used as starting point for process design your target process will be based on industry standard best practices, this approach will reduce risk significantly.  
Business process based on best practices have proven to be more efficient and less riskier to implement and operate.
Requirements
Process documentation is the ideal platform to capture requirements.
Typically process discussions are conducted in the Explore phase of a project business teams are also engaged in process design effort and these discussions are a good opportunity to capture requirements. Usually the gaps in best practices are captured as requirements.
Accelerators
Artifacts and documentation provided by SAP, these can be leveraged to save time and jump start implementation activities.
Success with Process Documentation
We follow an implementation methodology, it involves a phased approach in implementing and supporting the project.
Planning
We plan extensive on the roll out activities, training and transition. advises solution documentation activities and roll out plan which is best suitable to support the SAP implementation for the team.
We gather all your unique requirements for customization purpose and plan the rollout of process documentation according to a schedule.
Process Oriented
Process oriented approach has been the key success factor in our implementations. Our process brings predictable results and reduces risk in the rollout.
Support
If we list things that matter most for success in ALM projects support comes first. Without timely support even the best ALM tools become difficult to use and loose value. 
We observed from that organizations cannot realize value from ALM projects timely support, even the best ALM tools become difficult to use. We thrive to provide the best support.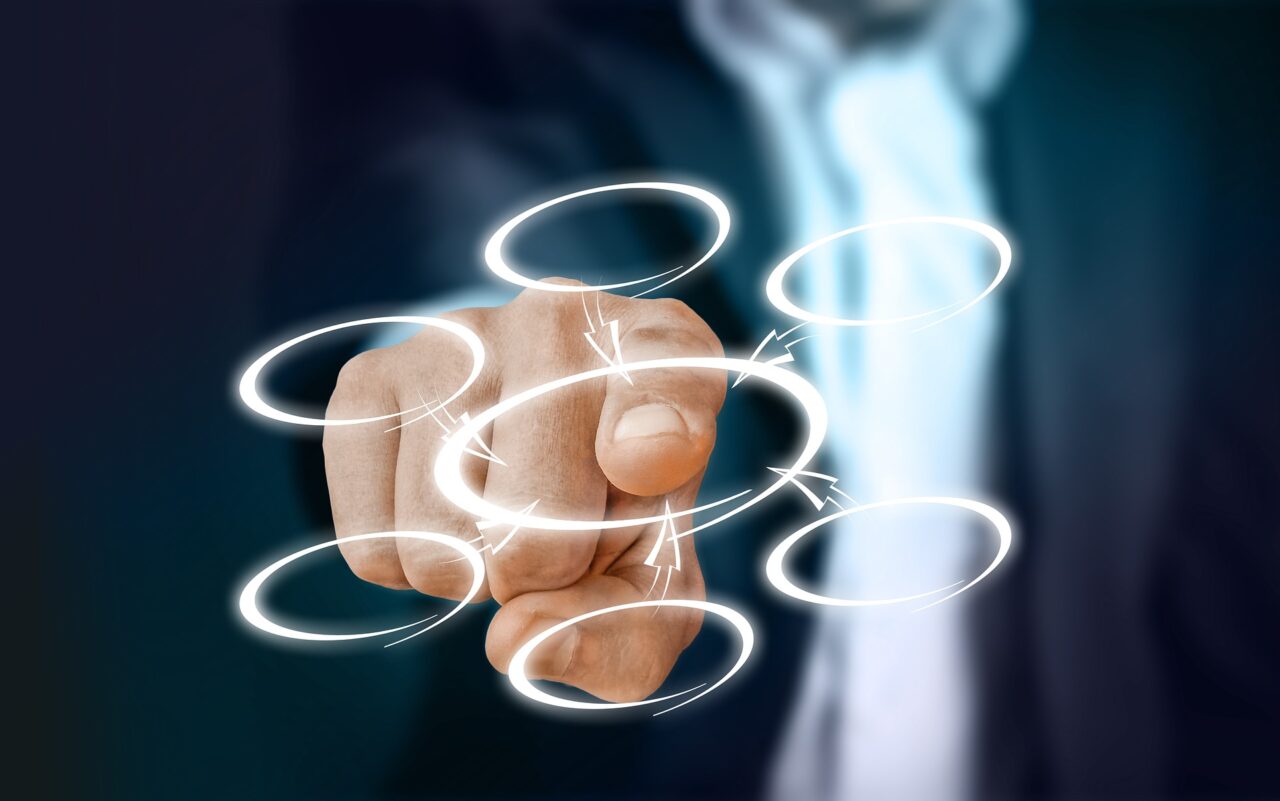 More Info
Plan, Control, Measure and Monitor imlementation activities with smart Project management tools which are fully integrated with Process and Change management.
More Info
Highly efficient and Agile based, Activate is the proven method to implement any SAP product. Tighly coupled with best practices and accelerators Activate methodology is a must for all SAP implementations.
More Info
Proactively measure, monitor and improve the system using a wide variety of montioring and alerting techniques. Take advantage of standard KPI, reports and build-in dashboards.
More Info
Focused build is the only tool you need to implement SAP. Focused build will reduce risk and faciliate the consumption of best practices while accelerating all implementation activities.
More Info
Realize value of your business process innovation effectively with upto date process documentation. Process centric view of all implementation activities is more meaningfull and traceable.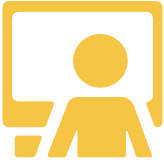 More Info
Benefit from SAP Testing tools in a seemlessly integrated system. SAP testing saves thousands of hours from manual test cases development and from integration effort.
Articles
Most Popular Posts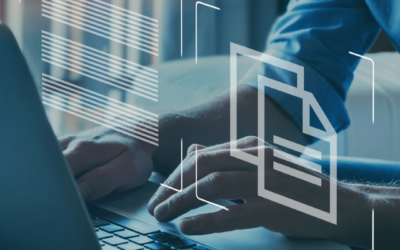 Introduction: This short article about SAP Solution documentation will explain the key benefits of using this platform in a S/4 implementation projects. Disclaimer: Opinions and recommendations provided in this article are derived from my own experience and knowledge....