Optimize your SAP Investment
Secure and optimize your SAP investment with SAP ALM backed by SAP Core Technology
More Info
Plan, Control, Measure and Monitor imlementation activities with smart Project management tools which are fully integrated with Process and Change management.
More Info
Highly efficient and Agile based, Activate is the proven method to implement any SAP product. Tighly coupled with best practices and accelerators Activate methodology is a must for all SAP implementations.
More Info
Proactively measure, monitor and improve the system using a wide variety of montioring and alerting techniques. Take advantage of standard KPI, reports and build-in dashboards.
More Info
Focused build is the only tool you need to implement SAP. Focused build will reduce risk and faciliate the consumption of best practices while accelerating all implementation activities.
More Info
Realize value of your business process innovation effectively with upto date process documentation. Process centric view of all implementation activities is more meaningfull and traceable.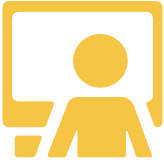 More Info
Develop target business processes based on best practices, reducing risk and streamlining business operations. Proactively measure and monitor the success of business transactions using advanced monitoring capabilities.