Introduction:
This short article about SAP Solution documentation will explain the key benefits of using this platform in a S/4 implementation projects.
Disclaimer: Opinions and recommendations provided in this article are derived from my own experience and knowledge.
Solution Documentation creates value by simplifyig consumption of best practices. Solution Documentation is the collection of process steps and associated artifacts which are developed during an implementation.
Often importance of accurate process documentation is overlooked due to the difficulty in keeping up with changes. Not using standard tools and accelerators can further increase the effort and cost of process documentation. Using solution documentation tool you can start developing process documentation from Prepare and Explore implementation phases itself and you can use accelerators as starting point for the documentation.
We are happy to make a project plan available for Free, download here.
Pls check the license section in the project plan for more details.
Figure 1: Below image shows the key benefits of solution documentation.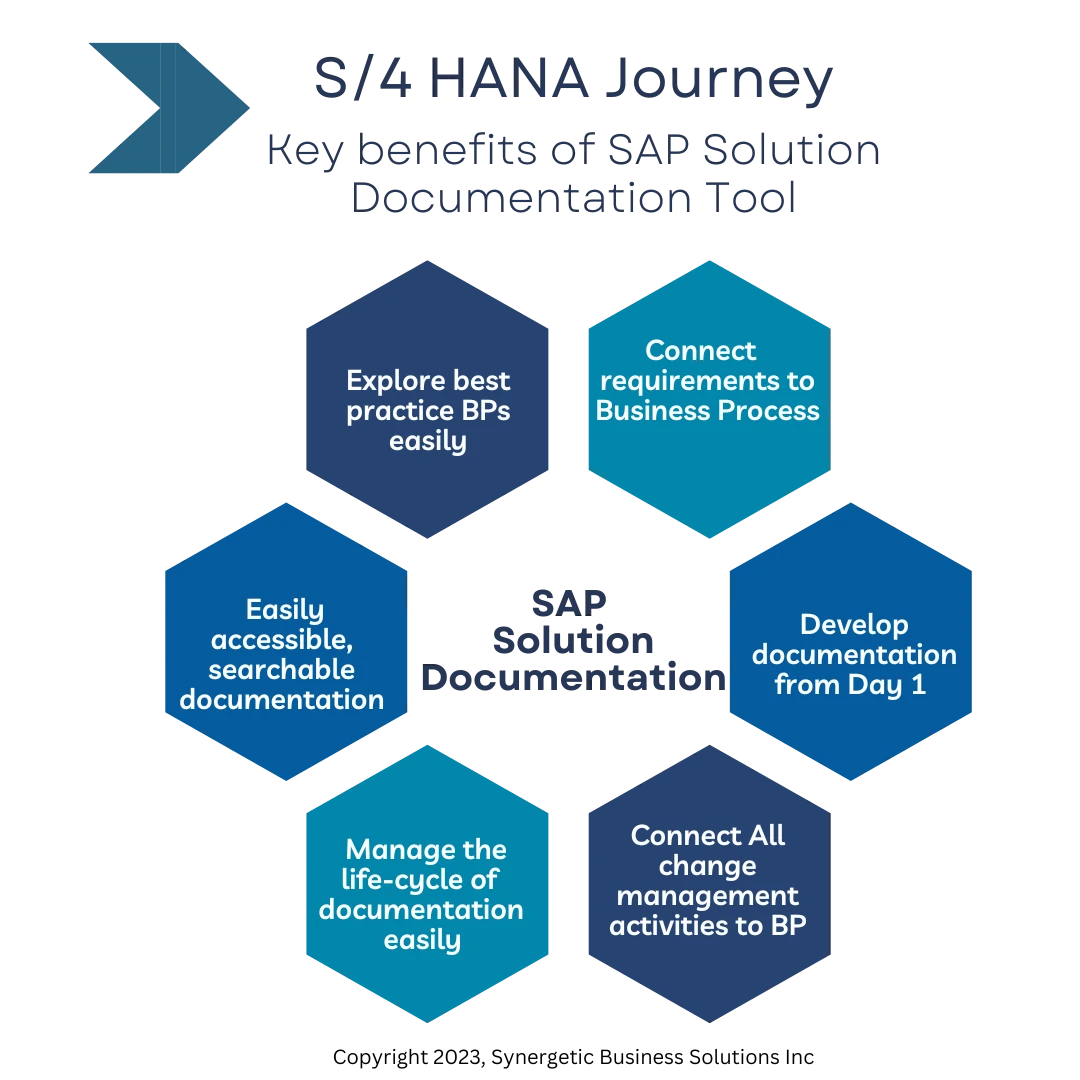 Here are the key advantages to start your S/4 HANA journey with Solution Documentation
Using Solution Documentation from Day1 of your S/4 HANA journey can save your organization from developing business processes from scratch.
Solution Documentation (SOLDOC) is convenient platform to explore and consume best practices.
Use Solution Documentation in your Requirements capturing efforts. You can capture gaps in best practices as requirements and attach requirements to the business processes scoped for implementation.
Solution Documentation integrates into SAP change management, Managing business process documentation life cycle is easy.

Solution Documentation integrates into test suite, test scripts can be generated or made available as attachments.

Solution Documentation supports S/4 HANA journey with accurate documentation for Go-Live. Simplified visual and easily accessible business process documentation which is achieved easily.
Recommended Approach
Below is a recommended approach to use Solution Documentation tool in an SAP implementation. In below example the primary purpose of of using Solution Documentation tool is to consume SAP Best Practices. The example explains how to capture business process documentation during the process of consuming SAP Best Practices, all this can happen by using Solution Documentation platform.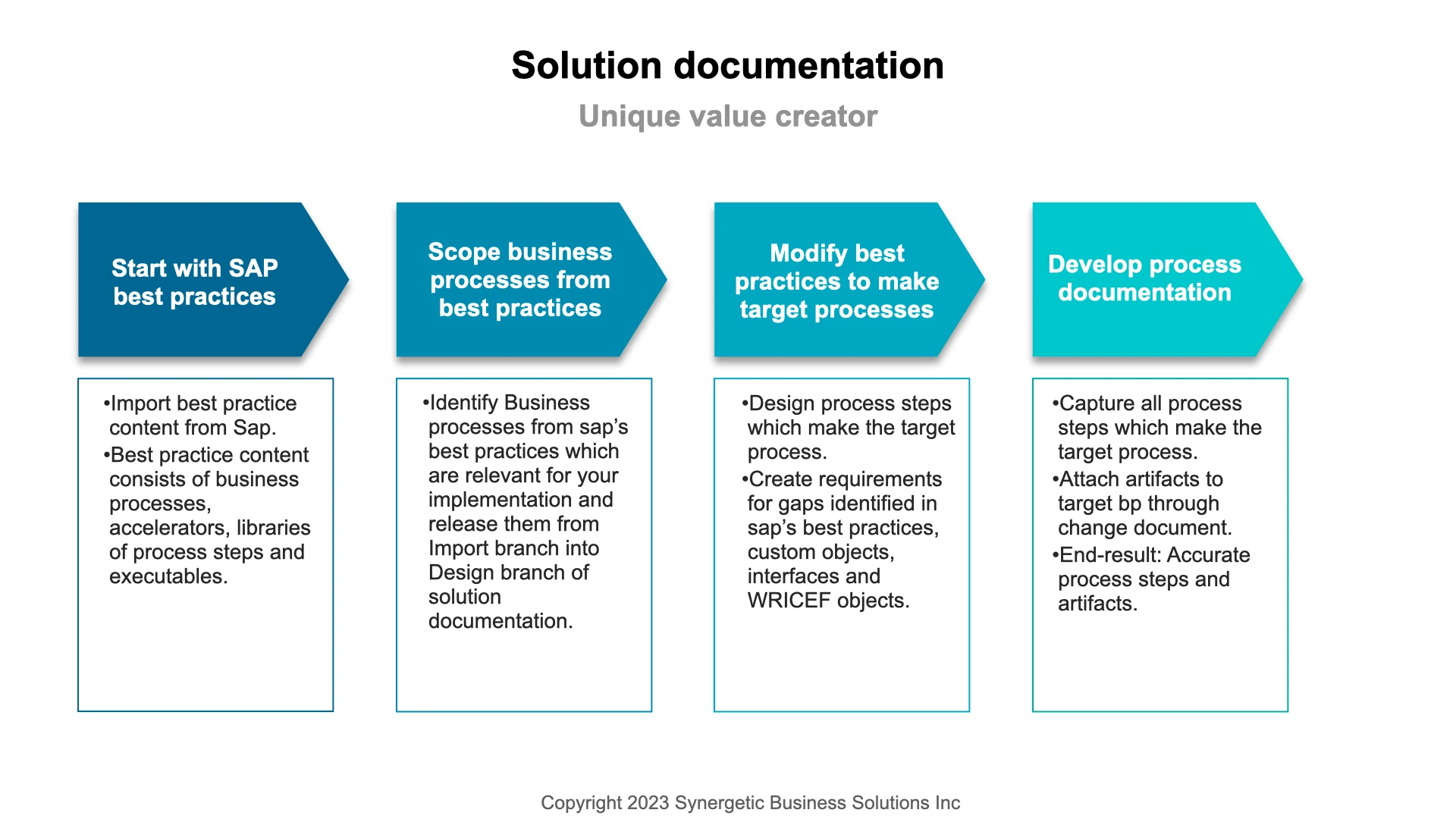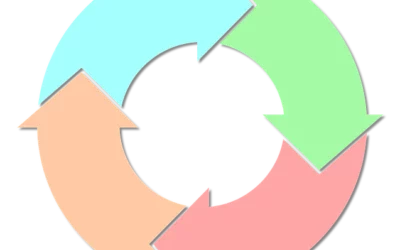 Introduction: Want to be Agile in your SAP projects? Activate is the answer. SAP projects can take big leap in Quality and Efficiency by switching to Activate methodology. However, switching to Activate can be challenging, the biggest hurdle in adopting activate is...
read more