SAP Change Request Mgmt (CHARM)
Secure your SAP landscape with Audit proof change control process
Schedule a Demo
Introduction to Charm
Change request management or CHARM in short form is a transportation management and compliance tool.
The configuration for CHARM could be simple if SAP standard processes can be leveraged. Organization tend to customize charm to fit their project needs especially to mimic their existing change management tools or processes. We fully support customization, external integration and even custom reports.
CHARM is also fully integrated with other Solution manager modules such as Test suite, ITSM and Defect mgmt.
Benefits of CHARM
We recommend CHARM normally for maintenance projects where control is highly important for safeguarding and audit purpose.
Charm can surely used in development environments also, however we recommend Focused Build because it is pre-configured solution and can get started in within 2 weeks.
Here are some highlights of CHARM.
Audit Proof
Charm provides an Audit proof and compliant change management process. Every step and action is traceable and recorded. 
Compliance
Make your change control process ITIL compliant by using CHARM processes. A standard change control process will reduce failures and increases system reliability.
Safeguarding
CHARM will safeguard your productive environment by placing a strong control.  Advanced functions such as Approvals and Downgrade protection further protect your SAP landscape.
Integration
CHARM makes your SAP landscape fully integrated, you can manage changes across multiple sap systems. Charm also allows integration of test suite and defect management.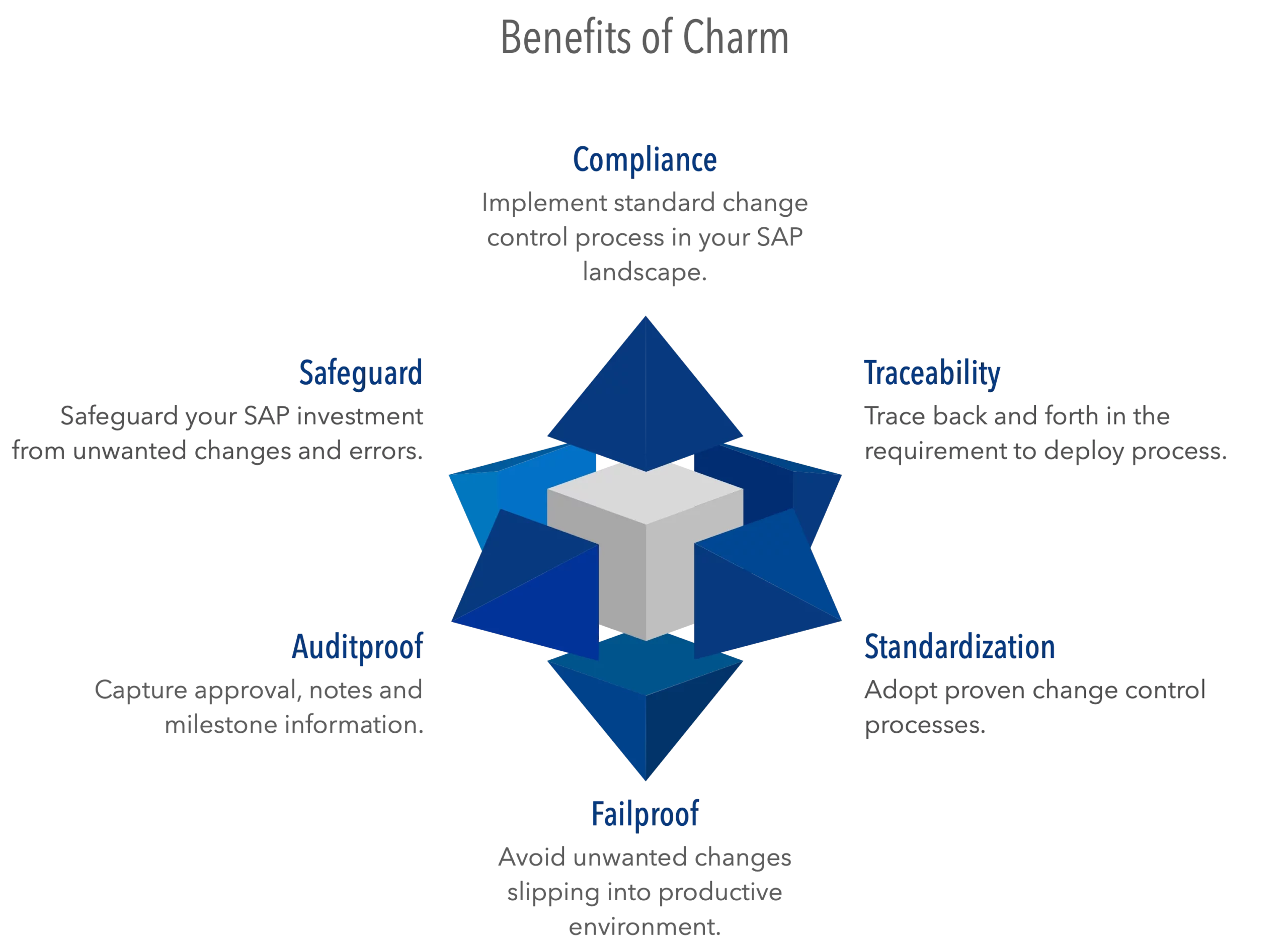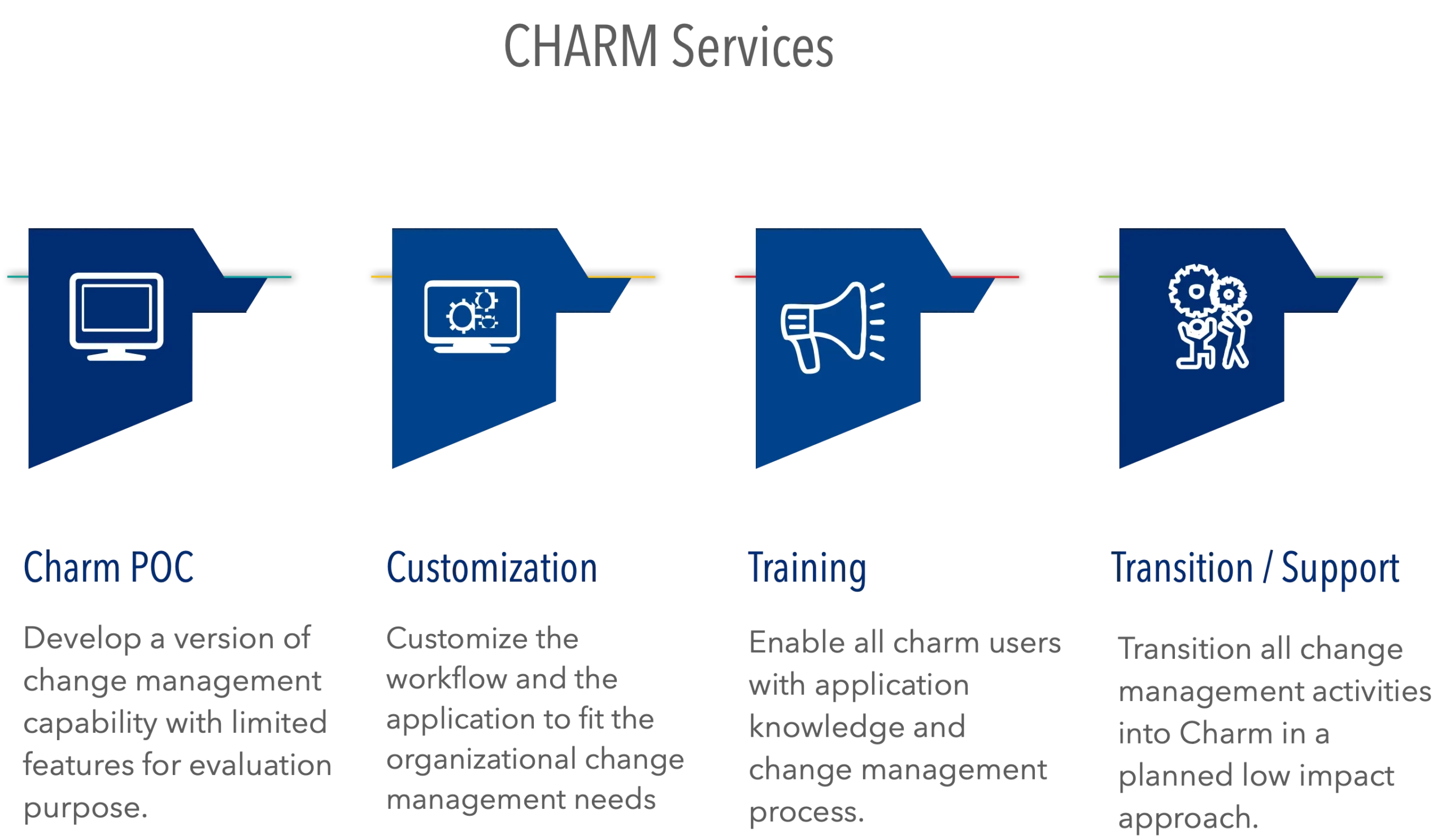 Charm – Implementation process
Our time tested process is much leaner and effective in delivering time to value.
We manage all work stream activities from planning to training to post go-live support. We actively engage your project team in the process. We implement CHARM following a phased approach as described below.
Charm POC
Develop a version of change management capability with limited features for evaluation purpose.
Customization
Customize the workflow and the application to fit the organizational change management needs.
Training
Enable all charm users with application knowledge and change management process.
Transition / Support
Transition all change management activities into Charm in a planned low impact approach. 
Charm implementation services
We had so far implemented a wide range of change management solutions. We also delivered solutions in complimenting areas such Auditing, Retrofit, Custom dashboards, External interfaces and so on. Change management is on of our core competency.
Here is what makes us unique.
Process Oriented
We have established a process starting with Planning all the way to support and continuous improvement. Being process oriented has helped several clients in the transitioning to CHARM much easily. transitioning to focused build is involves organizational change and our processes are designed to smoothen the transition.
Experienced
Change management is one area where experience counts. We have successfully managed several rollouts with least impact to existing operations. Our experience has given the knoweldge and exposure to transition clients into Charm.
Support
Support from the integrator is key especially in the initial stages. We recognized early on that it is not the product but the support which can make you more successfull. We are willing and ready to give your the best support possible.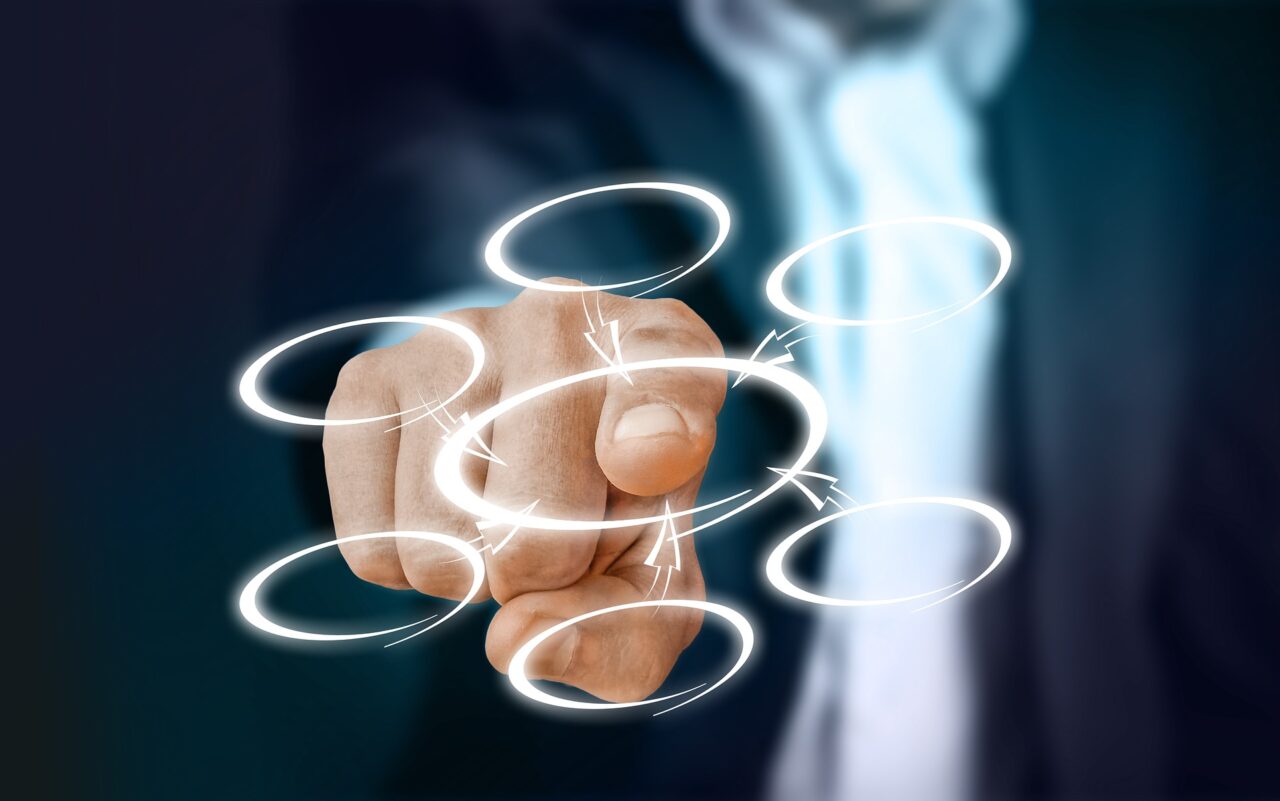 More Info
We can setup object synchronization between landscapes. Retrofit also offers seemless integration with Change management. The better part is that we can automate 90% of the sync activity.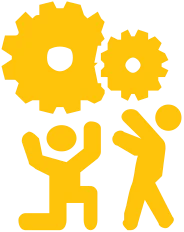 More Info
We understand that Clients already have change control systems in their organization, many times these are non-sap. We offer our clients to setup external integration with CHARM so that one-view of change management is possible.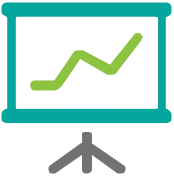 More Info
Are CHARM reports not fullfilling your organization needs ? Our clients often ask us for customized reports. We understand that you have specific needs and we can quickly prepare custom reports using dashboard builder in soluton manager. 
More Info
Focused build is the only tool you need to implement SAP. Focused build will reduce risk and faciliate the consumption of best practices while accelerating all implementation activities.
More Info
Realize value of your business process innovation effectively with upto date process documentation. Process centric view of all implementation activities is more meaningfull and traceable.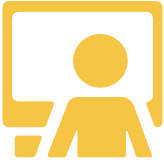 More Info
Benefit from SAP Testing tools in a seemlessly integrated system. SAP testing saves thousands of hours from manual test cases development and from integration effort.
Articles
Most Popular Posts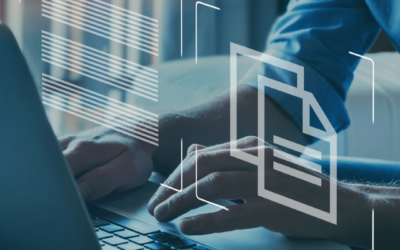 Introduction: This short article about SAP Solution documentation will explain the key benefits of using this platform in a S/4 implementation projects. Disclaimer: Opinions and recommendations provided in this article are derived from my own experience and knowledge....