What is Activate Methodology
Activate is an Agile Based methodology exquisitely made for SAP transformations. Activate is highly recommended for its proven capability in simplifying SAP, Activate does it by standardizing implementation activities a time sequenced, phases implementation track. Activate is a methodology by itself, it comes with processes, project plans and accelerators. 
Is Activate Usefull ?
If you want to be more agile in your SAP projects Activate is the answer. However Activate is not just about being Agile, the value is in facilitating consumption of best practices and simplifying implementation process.
Best Practices
Using Activate methodology consuming sap best practices is simple and becomes part of the implimentation process
We recommend that you develop your target business processes based on best practices if not using the best practice processes directly. 
From our SAP experience we have seen significant reduction of risk along with gained efficiency by using best practices. 
Methodology
Activate is a proven methodology to implement SAP. Activate reduces wastage and delivers predictable outcome. Activate is an Agile based methodology.
Although methodology can be implemented without a tool we recommend using focused build tool because adoption and transition to Activate is much easier.
Accelerators
Accelerators are artificats, guides or even explanation provides in the Activate content. Accelerators save time and effort when used as a starting point. Accelerators also bring higher quality to project documentation.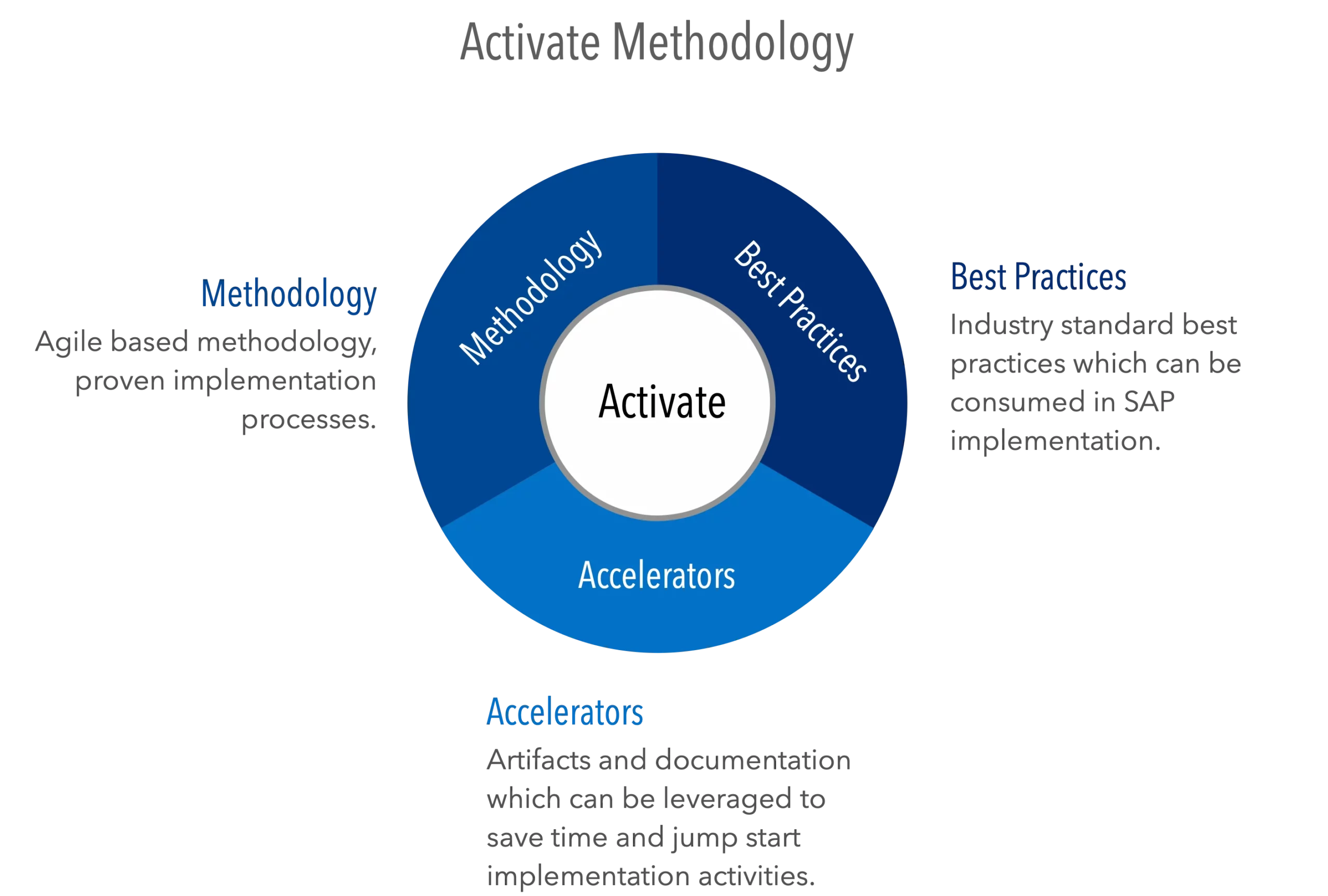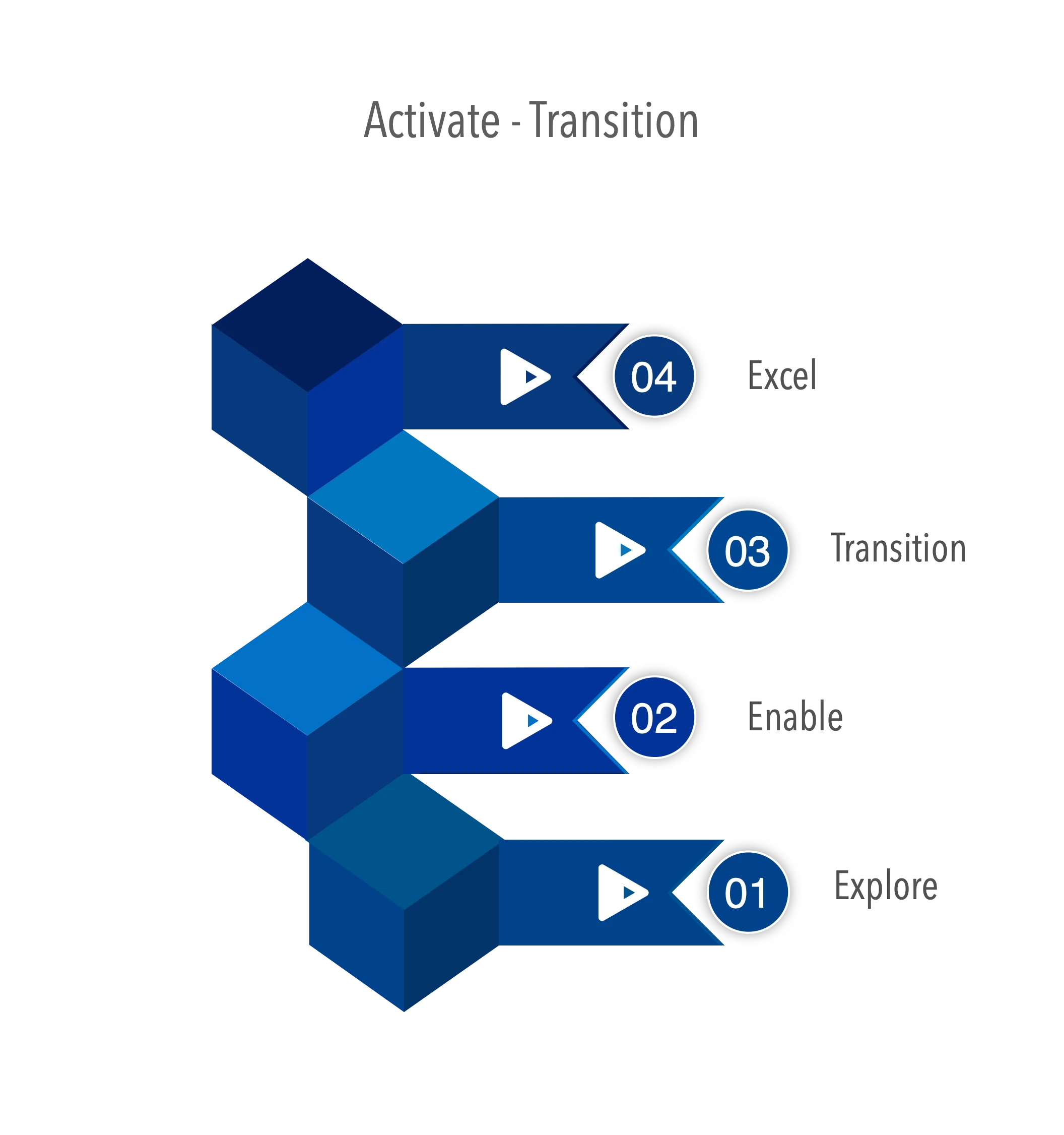 How to implement Activate Methodology
We implement activate with key focus on transitioning all your activities to activate processes and training. Activate methodology requires Agile experience and our coaches are well versed with transitioning SAP customers. 
Explore
This is the first phase, here Activate content should be explored to identify what can be used for the specific initiative. This step also gives the team a chance to understand the orchestrated sequence of implementation activities. The outcome is, selected tasks and accelerators for consumption in current project.
Enable
Activate is a methodology by itself, the team has to be coached at every step. There are many things which can be overwhelming, the process, terminology, phases, outcomes and milestones could be perceived differently. The good news is that Activate follows standard Agile and our coaches will guide you through every step of the transition process. 
Transition
Current implementation processes and activities have to be transitioned into Activate processes. You might be positioned to adopt completely new implementation processes if migrating from waterfall or pure agile. Transition is important so that there is no double entry and wastage.
Excel
Accelerate your SAP initiatives with the benefits of Activate. You will start to notice high productivity, the perfect time sequence of implementation activities saves time and effort and results will be predictable. Activate lowers risk in SAP implementations.
How we can help with Activate
Our Activate coaches are well experienced in transitioning projects and we tackle it with extensive planning. We understand the pain points and risks involved in adopting a new methodology. We have proven it repeatedly that benefits are much greater than the risks with Activate. Your team will be enabled with activate knowledge so that you can continue the Activate journey. 
Process Oriented
We have established a process starting with Planning all the way to support and continuous improvement. Being process oriented has helped several clients in the transitioning to focused build much easily. transitioning to focused build is involves organizational change and our processes are designed to smoothen the transition.
Training
Your content goes here. Edit or remove this text inline or in the module Content settings. You can also style every aspect of this content in the module Design settings and even apply custom CSS to this text in the module Advanced settings.
Support
Your content goes here. Edit or remove this text inline or in the module Content settings. You can also style every aspect of this content in the module Design settings and even apply custom CSS to this text in the module Advanced settings.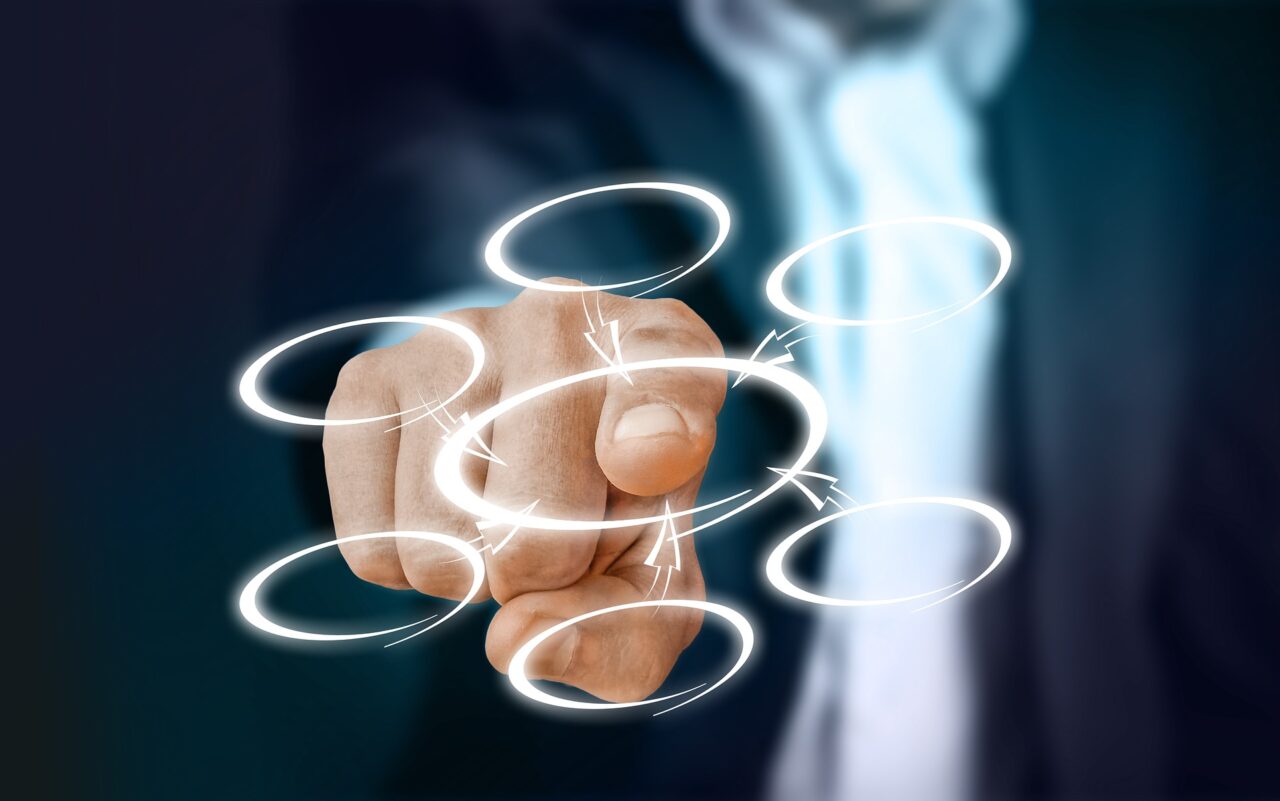 More Info
Focused build is the only tool you need to implement SAP. Focused build will reduce risk and faciliate the consumption of best practices while accelerating all implementation activities.
More Info
Realize value of your business process innovation effectively with upto date process documentation. Process centric view of all implementation activities is more meaningfull and traceable.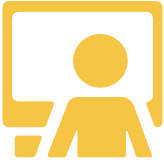 More Info
Benefit from SAP Testing tools in a seemlessly integrated system. SAP testing saves thousands of hours from manual test cases development and from integration effort.

More Info
Plan, Control, Measure and Monitor imlementation activities with smart Project management tools which are fully integrated with Process and Change management.
More Info
Highly efficient and Agile based, Activate is the proven method to implement any SAP product. Tighly coupled with best practices and accelerators Activate methodology is a must for all SAP implementations.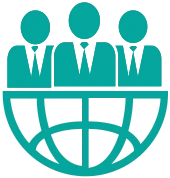 More Info
Proactively measure, monitor and improve the system using a wide variety of montioring and alerting techniques. Take advantage of standard KPI, reports and build-in dashboards.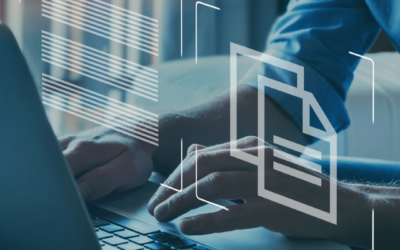 Introduction: This short article about SAP Solution documentation will explain the key benefits of using this platform in a S/4 implementation projects. Disclaimer: Opinions and recommendations provided in this article are derived from my own experience and...